There are many happiness we can only achieve and feel after a lot of effort and time. There are journeys that require a lot of sweat to feel happy. When traveling with sports, you will think you are in the land of paradise.
Like migratory birds, the wise traveler also chose the warm, sunny, lush European vegetation to escape the heat of the Asian summer. Lyrical countryside in Germany is really a valuable destination for readers.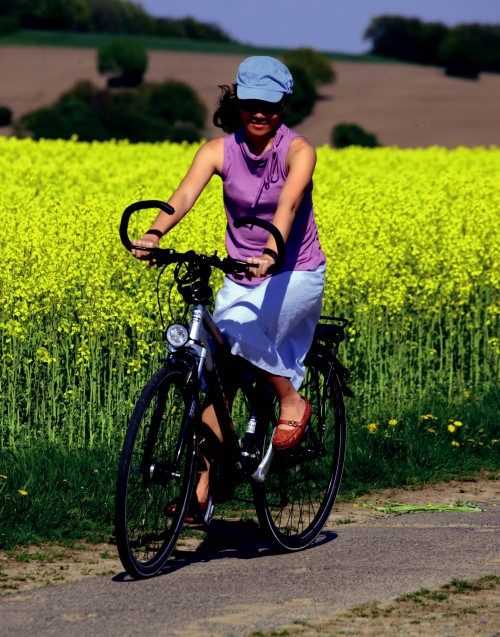 The vast Saxony Swiss National Park is about 35-40km from the fourth largest city of Dresden in Germany. And it is close to the Czech border, a great resting place for active people. The topography of this region is quite special, formed during the earth-making process hundred million years ago.
This place used to be the sea, due to the changing of the crust, the receding water, the persistent strength of the water, the wind created for the sandstone mountains in this place are diverse shapes without being too dangerous. . Hundreds of forest trekking routes connect the sights, admire the beauty of the countless sand tips of sandstone mountains, of the graceful bend of the Elbe river, of the lush forest patches.
Walk in the green forest, breathe the fresh summer air, listen to the chorus of birds and let the wind caress your cheeks, hair. A good pair of shoes has a hard nose, a deep groove sole; backpack with water, sandwiches, a few apples, pears and a map of the park, so it's comfortable hiking all day already.
You can choose a route every day to explore. Each route has its own marking on the trunk along the way to avoid getting lost. For example, if you have chosen the middle two red lines with a blue circle, you should follow the path with that symbol.
There are many sections to climb iron ladders or stone ladders to climb up. The narrow iron stairs at first glance seem quite difficult to climb, but have set foot on the stairs, each step takes you to different levels of emotion between nature and sky.